Begin jaren '60 van de vorige eeuw woonde ik in Nederlands Nieuw-Guinea. Het was er warm, heel warm. Onze laatste kolonie in de Oost lag tenslotte in de Tropen. De frisdrank was aan zijn opmars door de wereld begonnen en als we op de tennisclub of de marineclub waren, kregen we wel eens een blikje Coca Cola of iets dergelijks. (Foto colablikken Quora.)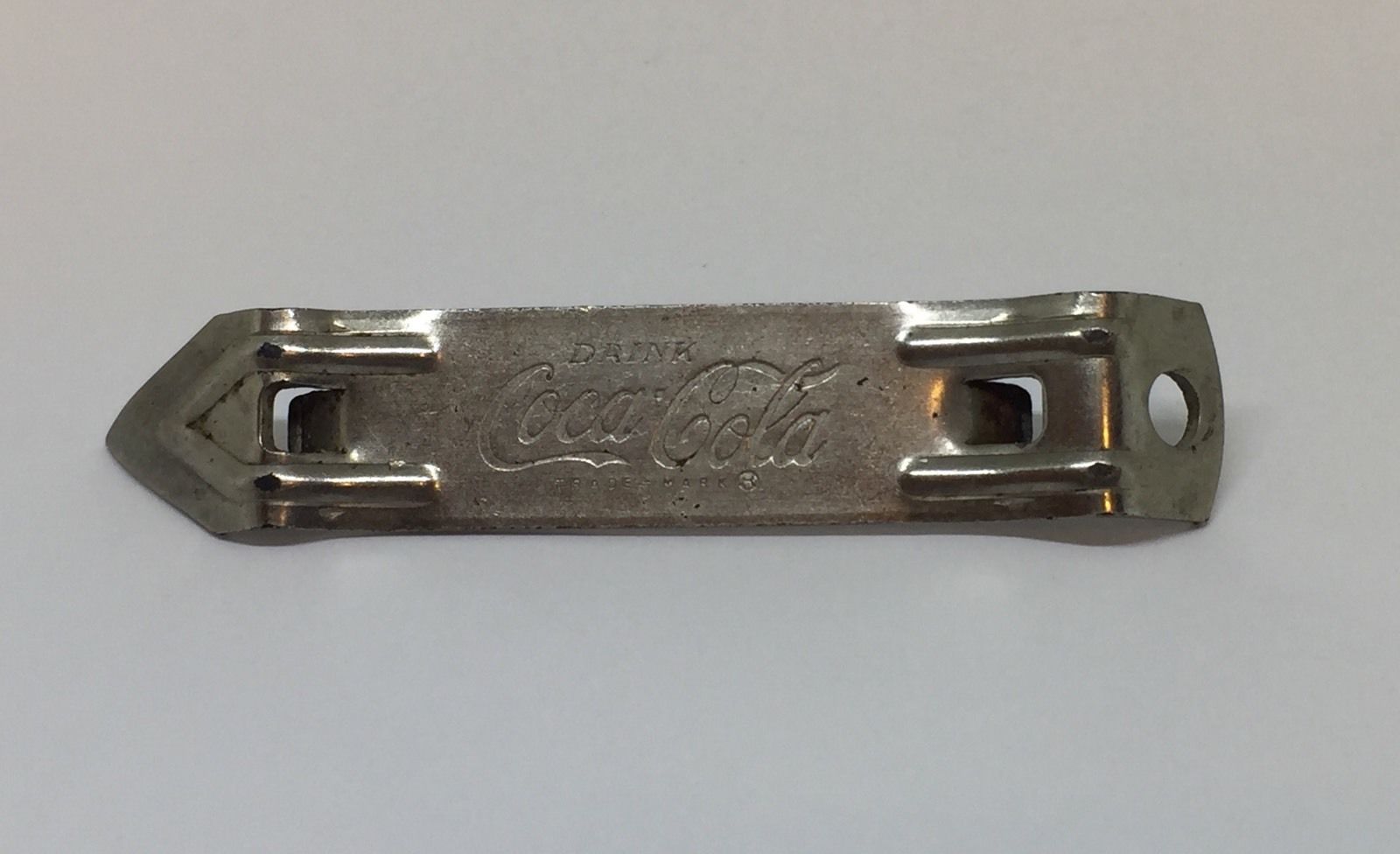 Die blikjes hadden nog geen lipje, dat je zo open kon trekken. Je had een blikopener nodig van het type van de foto (bron: Antiquesnavigator).
Met een lipje van de opener aan de rand van het blik geklemd drukte je een driehoekig gat in de bovenkant. Tegenover dat gat maakte je nog een gat of gaatje om bij het drinken lucht in het blikje te laten, zodat de cola niet schoksgewijs uit het blik kwam en je gezicht overspoelde. Met de andere kant van de opener kon je een flesje open maken.
Als kind vond ik het wat interessant om een blikje uit de grote koelkist te mogen pakken. Of ik al genoeg kracht had om zo'n gat te maken, kan ik mij niet meer herinneren. Grappig dat zo'n onnozele blikopener zo veel herinneringen meebrengt. Het gevoel van tropische warmte en de kinderlijke sensatie van de luxe van een koud blikje fris krijgen (nu al te gewoon) komen na al die jaren weer helemaal terug.